Meet Dr. Michelle Arietta
Chiropractor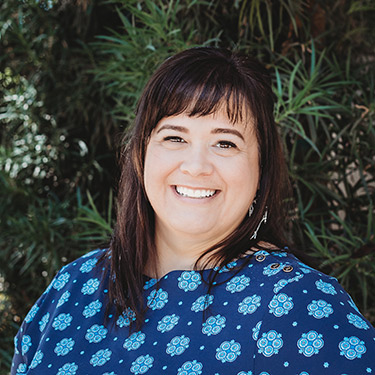 After an accident in High School left her with disabling lower back pain, Dr. Michelle's Dad encouraged her to go to a chiropractor that "sees kids". She was 17 at the time, and her dad took her in using crutches, and after a thorough exam, x-rays and adjustment, she gingerly walked out without the crutches. The next couple of weeks she continued to improve and returned to cheering at Placer High School. While in undergrad at Sierra College, Dr. Michelle saw a job board posting looking for a chiropractic assistant. She thought it sounded interesting, applied, and got the job. ,"All of a sudden, I was around these happy people who were hugging everybody, and so passionate about what they did. I thought 'these are my people!'"
Obtaining a Chiropractic Education
For Dr. Michelle, she realized that she would become a chiropractor coming back from a seminar in San Francisco with the chiropractors she first worked for. "We had heard a speaker, and for some reason that night I thought, 'I think I could do this. I could be a chiropractor.'" She continued working in the chiropractic office through undergrad and it soon became time to begin the road to chiropractic school. It was during that time working as a CA, that Dr. Michelle distinctly recalls a poster hanging in the office. It said, "If drugs are so bad you have to stop taking them when you are pregnant, what makes them ok when you are not?" It was so obvious to Dr. Michelle that chiropractic care during pregnancy went together like peanut butter and jelly. Dr. Michelle earned her Doctor of Chiropractic from Life Chiropractic College West, graduating in 2002, and has been Webster Certified by the International Chiropractic Pediatric Association (ICPA) ever since.
Helping Kids Naturally
Because the brain, spinal cord and spine have such an intimate relationship, it is imperitive that kids be checked by a pediatric chiropractor to ensure healthy neurodevelopment. Dr. Michelle has invested hundreds of hours in post graduate education focusing on prenatal, pediatric, and family wellness care. She is in the process of completing an additional certification through the International Chiropractic Pediatric Association. Having a thorough understanding of neurodevelopment and children's health ensures that your child is in the best hands. Dr. Michelle is a firm believer that every child is different and each care plan and adjustment is specifically customized for your child's needs. Adjustments for babies and infants are extremely gentle and often use less pressure than you might use to check the ripeness of a tomato without denting it. Her youngest adjustment was given to a newborn just 30 minutes old. Whether they're minutes old, toddlers, children or teenagers, every child can benefit from chiropractic.
Enjoying an Active Life
When she's not at the practice, Dr. Michelle and her husband, Joshua, enjoy spending time together, along with their dog, Angel, (a pit bull rescue). They love spending time in the outdoors, whether camping or kayaking, floating in the American River, and traveling to some of their favorite places. Their home is always open to friends and family and together they love hosting and entertaining guests. They also enjoy wine tasting, and are Forever Faithful 49ers football fans.
Book a No-Cost Consultation
Experience the difference that chiropractic could make in your life. Contact us today to book an appointment with Dr. Michelle!

Dr. Michelle Arietta | (916) 624-4553